Discover Whole Body Health at Active Family Chiropractic & Wellness
Feel Your Best with Our West Des Moines Chiropractor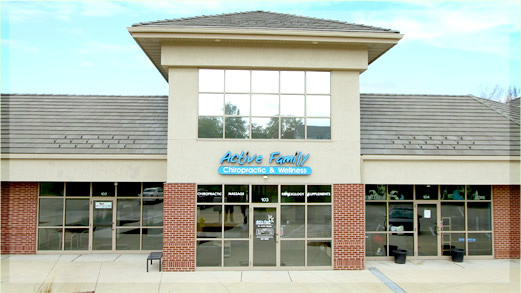 At Active Family Chiropractic & Wellness, West Des Moines Chiropractor Dr. Colby Nelson has one goal in mind-to help you get back to doing the things you love so that you can live your healthiest, happiest life possible.
We believe there's no better time to give your health and body the attention it deserves than now, and we can't wait to be an active partner in your care.
Taking Control of Your Health
Step out of pain and into wellness. Move away from frustration and back into what you enjoy. With West Des Moines chiropractor Dr. Colby, you can do exactly that.
Many of our patients don't come to us because they're in pain-they choose care with us because they've had enough of living life on the sidelines. Whether you're a grandparent who wants to spend more time with your grandchildren, a young adult plagued by headaches or an athlete who can't break the cycle of recurring injury, there's something for you at Active Family Chiropractic & Wellness.
How We Help
Our practice is dedicated to discovering the root cause of your problems by diving deep into your health. Chiropractor Dr. Colby offers patients cutting-edge technology like Motion X-ray Analysis to give us a clear understanding of where the underlying problem is and how we can correct it.
In addition to bringing custom, uniquely crafted chiropractic care plans for every individual patient, we're proud to also offer massage therapy, physiotherapy, personal nutritional counseling and functional medicine. Why? Because we believe that your health is made up of your entire being-by looking at the big picture, we can address your every concern.
Discover the Active Family Chiropractic & Wellness Difference
We'd love to help you take back control of your health and start seeing the results you've always wanted to. Stop feeling frustrated, and start living optimally. To get started, contact our practice today to book your first appointment.
We look forward to helping you on your journey to true wellness!
Chiropractor in West Des Moines IA | (515) 225-4809