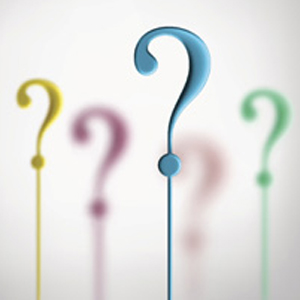 Frequently Asked Questions
Like other West Des Moines chiropractors, we hear many questions from new and current chiropractic patients. Here are some of the most common questions and answers…
What type of adjusting techniques do you use?
West Des Moines IA Chiropractor, Dr. Nelson is trained in several different adjusting methods from a "hands-on" adjustment to using special instruments for a more gentle approach. Please let him know if you have a preference.
Can you adjust areas other than the spine?
Yes! Dr. Nelson has taken specialized courses in adjusting the extremities. He commonly helps with problems with hands, wrists, elbows, shoulders, feet, ankles, knees, hips, and even your jaw (TMJ)!
I am healthy and don't have any pain. Why would I need to see a Chiropractor?
We offer many services beyond what traditional chiropractic offices do. Dr. Nelson is a "Certified Chiropractic Wellness Practitioner". This means that he has gone above and beyond to receive additional training in other areas of health and wellness such as nutrition, exercise, and managing stress in your life. Additionally, he is trained in special exam procedures that not only determine your current state of health, but where your health is headed in the future. We recommend a Wellness Checkup for EVERYONE to determine if we can help prevent "hidden" issues that may be developing and bring your health to even higher levels than you have ever seen!
I am currently pregnant. Am I able to see a Chiropractor?
Absolutely! During pregnancy is one of the most important times to get adjusted. There are few times in your life where your body is going through so many rapid changes as it is during this incredible time. Adjustments have been shown to increase one's immune system, which also keeps baby healthy! The pelvis can also be aligned for mom's comfort and to give baby the room it needs to grow and develop. Our goal is to give you the easiest pregnancy, birth and delivery possible!
Don't West Des Moines Chiropractors only help with back pain and headaches?
Although Chiropractic has been most commonly known for helping with neck pain, back pain, and headaches in the past, research is showing that Chiropractic can help with many areas of one's health. In fact, Chiropractic has been shown to improve immune system function, energy levels, digestive issues, high blood pressure, fertility issues, and many, many more. All without the use of drugs or surgery!

Active Family Chiropractic & Wellness| (515) 225-4809