Chiropractic for TMJD
We all know that chiropractic care benefits the spine immensely. However, the health and overall wellness brought on by adjustments doesn't just stop there-joint pain and many other common conditions not only improve, but also resolve with treatment.
At Active Family Chiropractic & Wellness, we'd like our patients and oral health care providers in West Des Moines, whom we work closely with to co-manage many cases, to understand how chiropractic care can benefit those suffering from temporomandibular joint dysfunction, also known as TMJD or TMD.
What is TMJD?
TMJD affects the temporomandibular joint (TMJ), which connects the jaw to your skull. This joint can become injured in a number of ways, including a blow to the teeth or jaw, poor posture, arthritis, stress and even teeth grinding among others. When damage strikes, TMJD can develop.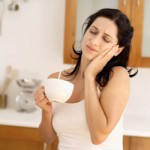 Many people have TMJD but might not realize it right away. If you're dealing with the following symptoms, there may be an issue with your temporomandibular joint:
Popping or clicking in the jaw Painful chewing
Jaw pain or soreness Headaches
Upper neck pain
How Chiropractic Care Helps
At Active Family Chiropractic & Wellness, we've had tremendous success in developing adjustment plans that correct TMJD. When you come to our office for your first visit, we'll carefully examine your jaw, taking measurements to fully understand the issue. Next, we'll take a look at any issues relating to your upper cervical spine and neck, making sure it has the proper curvature.
After a closer look at your jaw joint and related musculature, we'll develop a treatment plan specific to your needs, which may entail light and gentle adjustments to the jaw and neck along with muscle work, and exercise and therapies to help your jaw regain strength and stability within the joint.
When a proper alignment is reached, optimal function and stability to the jaw and neck is restored, with painful (and annoying) symptoms finally subsiding.
TMJD Success Story
"We recently developed an adjustment plan for a patient who had extreme difficulty opening her mouth fully due to TMJD. It was affecting her life and eating habits, as she was unable to eat certain foods. After a few weeks of ongoing care, we were able to restore function to her jaw. She's now able to enjoy the foods she's missed, with her bite improving immensely. She even enjoyed additional benefits that she attributed to her adjustments, including an improvement in her bouts of motion sickness."
For Oral Health Practitioners
At Active Family Chiropractic & Wellness, we believe in offering our patients a well- rounded approach to health, which is why when it comes to treating cases of TMJD, we work closely with their oral health physicians. Our goal is not to take a singular approach to care, but to build on your treatment through co-managing to provide greater, longer lasting results. In fact, the Journal of Oral Rehabilitation suggests that the cervical spine should be examined in patients with TMJD.
We'd love to speak with you more about how we can work together to bring relief to patients and encourage you to contact our practice today for more information.
Do You Have TMJD?
If you're dealing with TMJD and are looking for a completely natural and effective treatment, we'd love to speak with you about how chiropractic care can help.
Contact our practice today to schedule your first appointment.

Jaw Pain Treatment West Des Moines IA | (515) 225-4809