Who Chiropractic Care Helps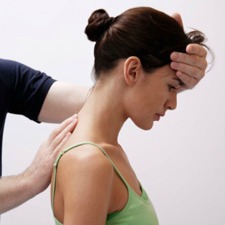 Naturally, chiropractic helps traditional neck and back problems, but chiropractic has also produced wonderful results with a variety of other health problems. Here at our West Des Moines chiropractic office we use techniques that help our patients enjoy the fastest results in the shortest amount of time. Like other West Des Moines chiropractors, there are certain health conditions we especially enjoy helping.
We regularly help patients who:
---
Some of our most rewarding cases involve…
Headaches and Migraines
I love helping people with headaches and migraines because I know how much they can impact the quality of one's life. My wife used to suffer from frequent severe migraines that would cause her to be cooped up in a dark room for hours and hours on end. Now that she receives regular Chiropractic care, her migraines are few and far between!
Fussy and Colicky Babies
I get great joy helping colicky babies. You know these babies are crying out for help and the parents feel defenseless because they feel there is nothing they can do to help. Once care has been started for the baby, you can see them almost transform into a different person. Some of the most angry, frustrated babies can turn in to the happiest, most smiley babies in only a few visits! And the parents are so grateful that they can finally get some sleep!
Acid Reflux
Many people are skeptical when I first bring up this issue, but this is the biggest difference I noticed for myself when I first began Chiropractic care. For several years, I would get acid reflux after every single meal I ate. I didn't know what to do for it so I was constantly popping antacids to temporarily ease the pain. I didn't realize that this was just masking the symptoms rather than addressing the cause of the issue. Once I started receiving regular Chiropractic care, I noticed I began taking fewer and fewer antacids, until eventually I realized it had been months since I had taken any! I continue to receive regular adjustments and have not had an issue with acid reflux since.
Low Energy
Many people suffer from having low energy and have no idea what to do about it. They get up, drink coffee or energy drinks to get them through the day, and then crash at night. I have had many patients who have come to my office for other complaints and begin noticing they have more and more energy throughout care. Essentially, misalignments in their spine are stressing nearby nerves causing them to over-fire and their body to work overtime. Once the stress is removed from the nerves their body can finally rest and relax the way it was intended. This is another one of the common "side effects" of Chiropractic care.

Active Family Chiropractic & Wellness | (515) 225-4809