New Wave Weight Loss System
at Active Family Chiropractic & Wellness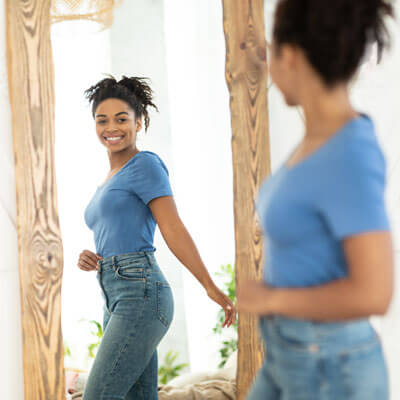 Are you struggling to lose weight? Have you tried fad diets and supplements in the past to no avail?
At Active Family Chiropractic & Wellness, we're here to help you with a targeted approach designed to address the true cause of weight loss resistance using the advanced New Wave weight loss system.
What Is New Wave?
New Wave consists of focused supplements that work on a cellular level to target toxic abnormal fat being stored in the body. We believe that the true cause of stubborn fat is cellular inflammation.
When inflammation in your trillions of cells are reduced, weight loss becomes easier. This allows your metabolism to reset, which helps regulate fat by balancing the hormones and any sensitivities within the body.
We call this a hypothalamic reset—and best of all, you won't be left feeling hungry or starved, because New Wave addresses the problem at its source.
How It Works
New Wave involves three phases: Loading phase, Fat Loss phase, and a Maintenance phase. During the loading phase, we'll get your body primed to start burning fat as fuel at a high level.
In the fat loss phase, you'll eat a healthy, non-starvation diet (that consists of REAL food!). Best of all, there's no counting points or calories and no meal replacement bars and shakes.
You'll take six all-natural supplements at different times throughout the program that are liquid-based to work synergistically with your own body. In the maintenance phase, the focus is on helping your body continue to lock in its new weight and metabolism.
During the program, you'll check in weekly with Dr. Colby via Zoom or in person in the practice. This is done so he can provide you with health coaching services, and analyze what's working for you or what isn't. He'll also be able to help you stay accountable as you embark on achieving your goals.
Program Explanation from New Wave Founder, Dr. Werner Marksfeld
Ready to Learn More?
We'd love to talk to you about the New Wave system and how it can help you feel better and healthier today. Contact the practice to book your free 30-minute consultation today. We look forward to working with you!
CONTACT US »


Weight Loss West Des Moines IA | (515) 225-4809